bkr
A water bottle became fashion and beauty's coveted accessory.
THE OPPORTUNITY
We worked with bkr, a pioneer in the water bottle category, for many years to launch the brand's image and to develop consistent brand communication across channels.
THE OUTCOME
The positioning of the bottle as the most stylish vessel for hydration made it the ultimate beauty product, sold on all the beauty floors in department stores. Bkr gained tremendous brand awareness and growth.
SERVICES
Creative direction, strategy, branding, production, social media,
360° communications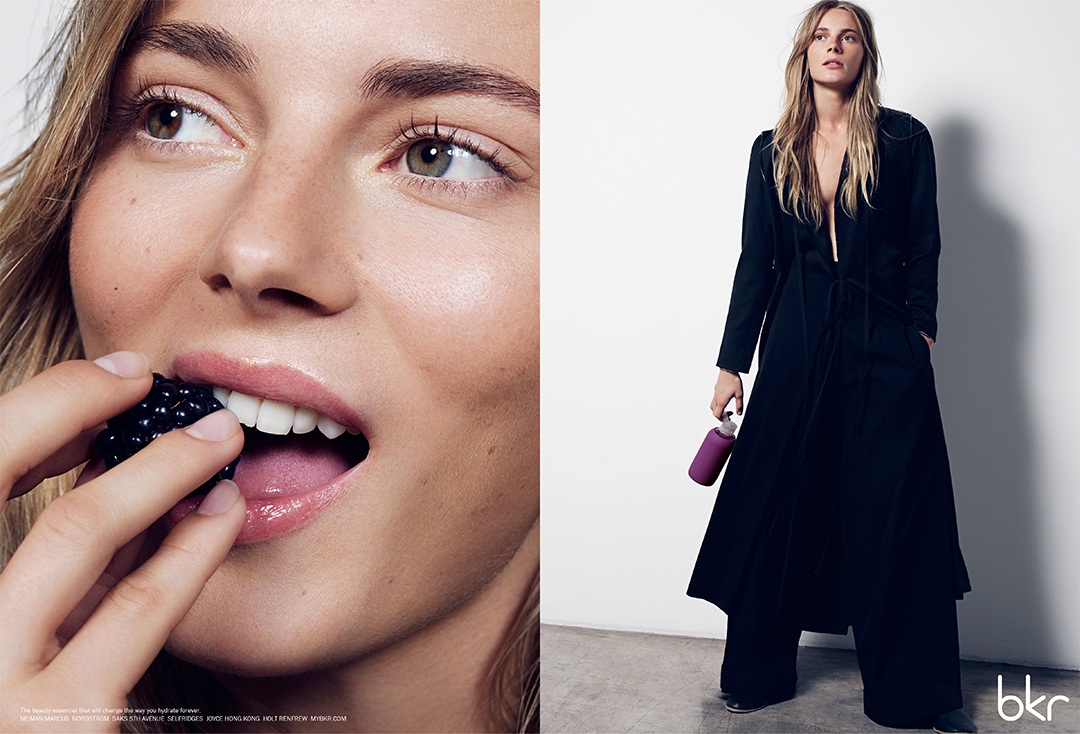 360° Campaigns
We developed a first-ever launch campaign – to support the brand's beauty essential and fashion accessory positioning – and then subsequent seasonal campaigns for years to follow. All content was shot by our founder.